Good news, everybody!
Stereum Node Monitor, our mobile app for staking with Stereum on Ethereum, has been redesigned & is now active.
Running an Ethereum node requires attention. Stereum Node Monitor is a mobile app that alerts and notifies you on your smartphone if your Ethereum node encounters any issues.
Your Data Is Safe
When using Stereum Node Monitor, only you and no-one else has access: Stereum Notifier encrypts the data, sends the encrypted data to our server and then relays them back to your phone, where the data is then encrypted by the Node Monitor app. We neither see nor collect your data, with even more improvements on this front being made soon!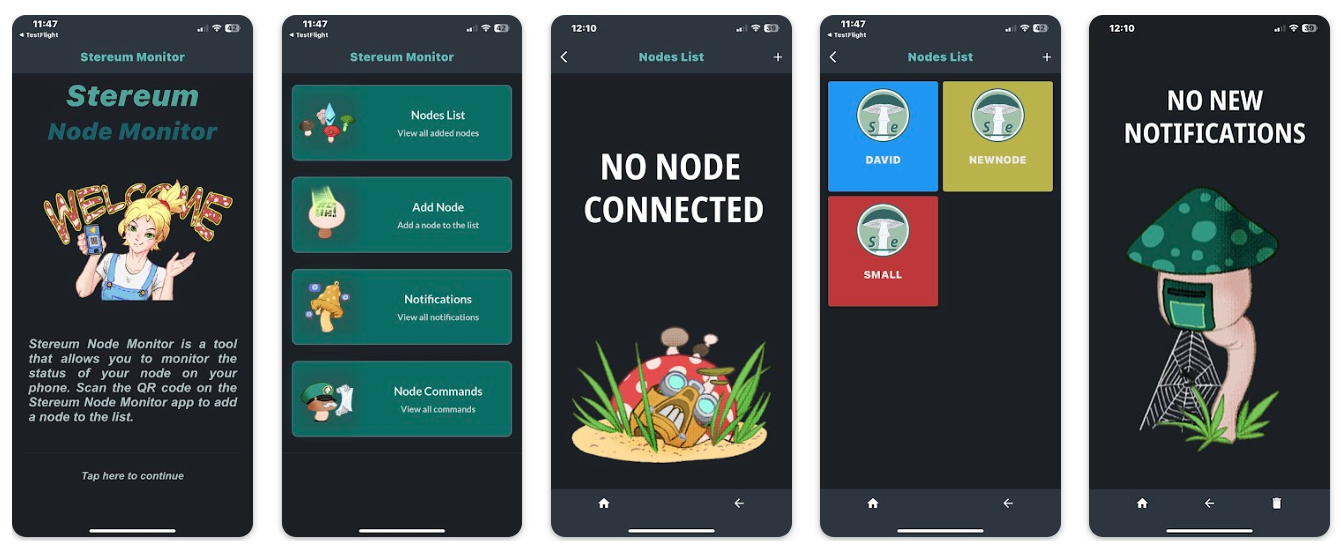 Stereum Node Monitor mobile app
A small overview of how it works:
Log into Stereum

Open the notification tab

Select Stereum Node Monitor

You will see a QR code. Open the Stereum Node Monitor app and scan the code.

Your node is now connected. You will receive our default set alerts, or you can make custom alerts of whatever you want in Grafana.

If your node is performing too well to test it (nice, btw), you can either fire a test alert or even if you are just learning try out by using ridiculous values like CPU usage more than 10%.