You can watch the video here:
https://www.youtube.com/watch?v=Z5JwUWJdc_Y&ab_channel=Stereum
Stereum 2.0 - Updates
With our current version of Stereum 2.0 it is possible in just a few clicks to set up a node and stake with it in the testnet, it is also already possible to set up an SSV network operator and connect it to Teku, Nimbus, Lighthouse and Prysm.  

We would like to make the next step and with this version it is already possible to operate a SSV network operator in the testnet. In addition, we have focused on the usability and the support of use cases in this version. As we already announced last week, this milestone serves holistically to improve the already existing software. For example, we fixed a bug where Grafan would hang if you interrupted and restarted the program.  Also we have finally implemented our task manager - this is one of the features that so many of you have asked for. It greatly improves the setup's transparency. With the taskmanager you always know what is happening with your node.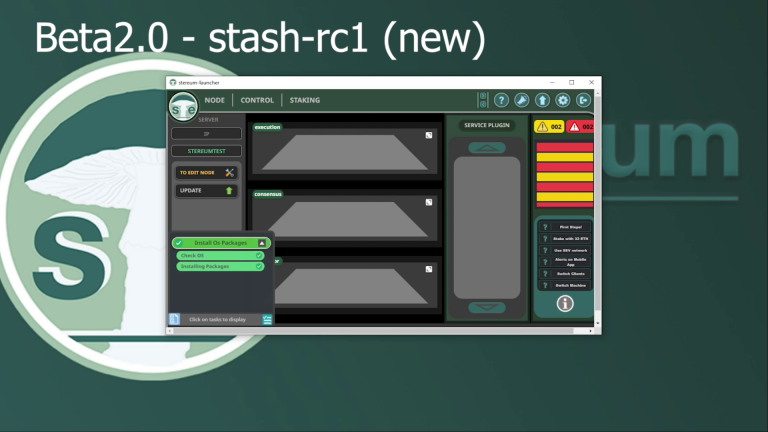 But we have not only implemented the task manager but also Besu and Nethermind and have written all the tests for them at the same time.  We also fixed a small issue between Grafana and Prysm - where Grafana didn't work anymore when it was selected with Prsym in the setup. As we mentationed last week we wanted to prettifie, properly scale and optimize the User Interface. Here we have for example a custom Stereum Alert if something should go wrong with the login page.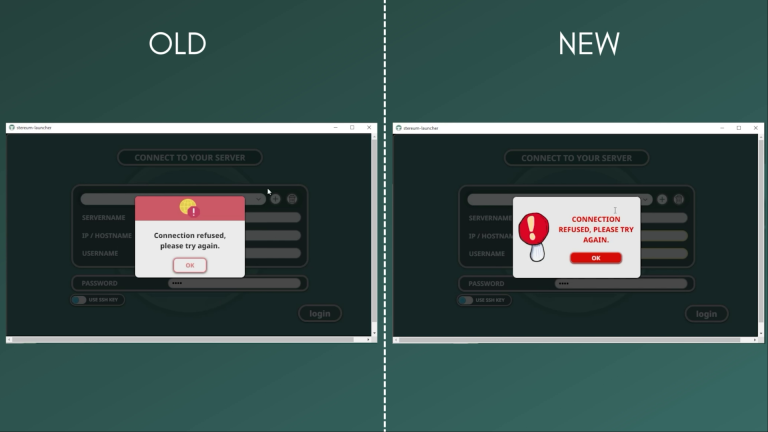 In addition, we have all the services that are not yet available but should come disabled. So now you see what is still to come, but you can not go wrong when installing stereum 2.0.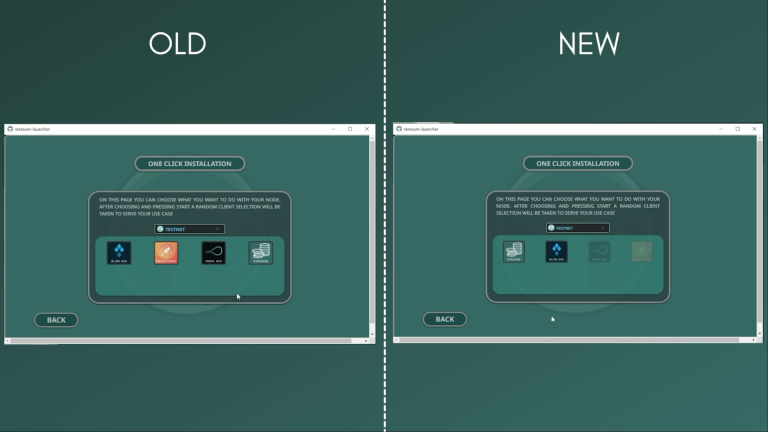 Of course we also have a few issues here and there in the user interface, among other things it now  works that you can delete your server login configuration inside the form. We also removed the progress bar in the installations menu and replaced it with a nicer text and some dots. 
Grafan is now also provisioned, that means for example with updates of the consensus client, we don't always have to re-code everything for grafana to work with the update. 
SSV Network Operator
As we told you before it is already possible to run an SSV Network Operator in the testnet with Stereum. With the realease of todays version we finished up the registration process & will refine Stereum's SSV components over time to create a best practice version.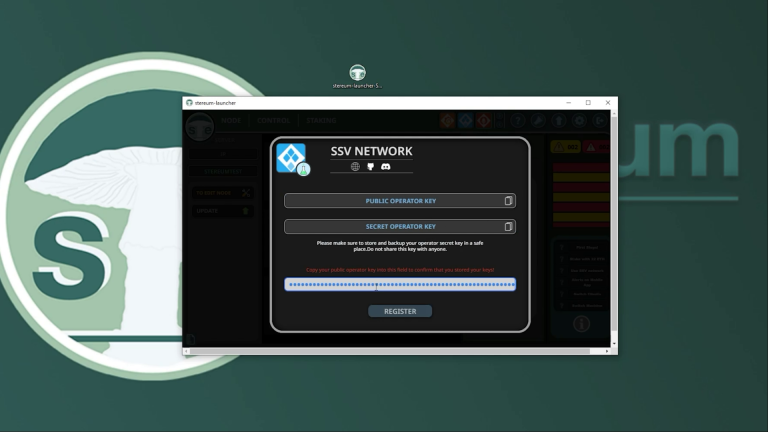 It is possible to run an SSV network operator via Stereum in the testnet, with this update we want to make it much easier for you to set up an operator and at the same time ensure that nothing can go wrong. 
Update & Upkeep Challenge
The 4# Update & Upkeep Challenge will start in 7 days. The Update & Upkeep Challenge is a Staking Competition open to all Ethereum Solo Stakers. This iteration's registration period will start on 18th and run until 31st. Following your registration you will be able to participate during the month of August. With the end of the particpation period your validator performance will be evaluated and based on it, you will receive a tiered poap and maybe the chance to win a NFT. For more information visit our competition page.