You can watch the video here:
https://www.youtube.com/watch?v=P4w9DNYxhWM&ab_channel=Stereum
Stereum 2.0 Tweaks
In the last 2 weeks we have fixed, changed and added a lot of stuff to Stereum. A major focus was the task manager which we have now extended.
We also fixed a small bug in the backend where the task manager got empty objects and would display nothing.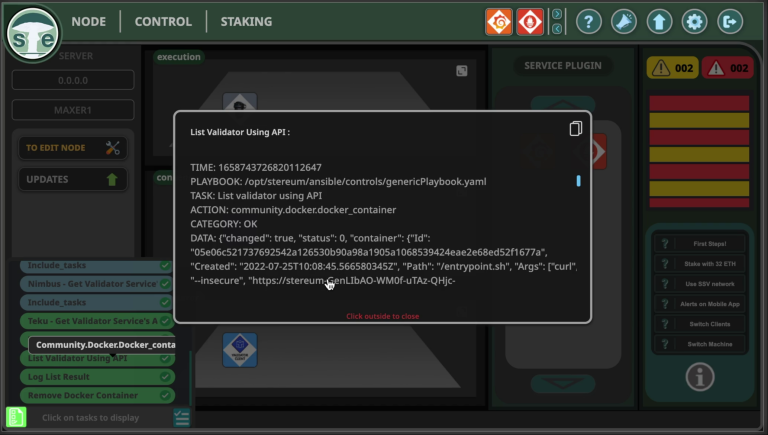 There are more UI elements for the service status in the new version. That means for example if a service is restarted because there is an error that prevents the restart or the service is currently in the process of starting up, there should be another symbol displaying the status of the service.   Also, it now works that the UI refreshes itself automatically and we also fixed a bug that occurred while deleting the node. We have also had a few other UI changes. Among other things, we have added new components to the control panel and have changed the storage component from megabyte to gigabyte.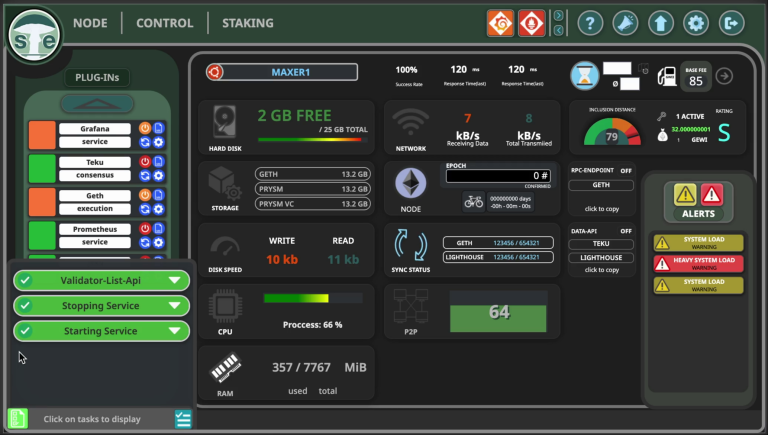 A major theme of the last 2 weeks was "more clarity".  For example, we changed a few texts or descriptions to make them more understandable. We also added a network selection to the one-click installer on the "Edit Node" page.  
4th Update & Upkeep Challenge​

You have one week left to register for the 4th Update and Upkeep Challenge. More precisely, you have time until the 31st of July  (23:59 UTC). 
As always, you can register directly on our Discord, under the registration channel. If you need help with the registration you can watch our help video or if that doesn't help either, just write us on Discord.
If you need anything else or want to give us feedback on the Update & Upkeep Challenge feel free to do so –  we appreciate any input.  You can find more information about the challenge and everything around it by checking out the competition page. We can't wait to see how the challenge will turn out. 
Meet the Team​
Today's Meet the Team selection featuring Ivan our Networking expert. We had a great interview with him. Among other things he answered us a couple of great questions about the beginning of Stereum, if Mac is better then Windows and what his favorite crypto is.