Becoming a node runner for Ethereum is something people are really interested in these days - judging from the interest Stefan's talk @ ETH Staker Gathering at Devconnect 2023 received.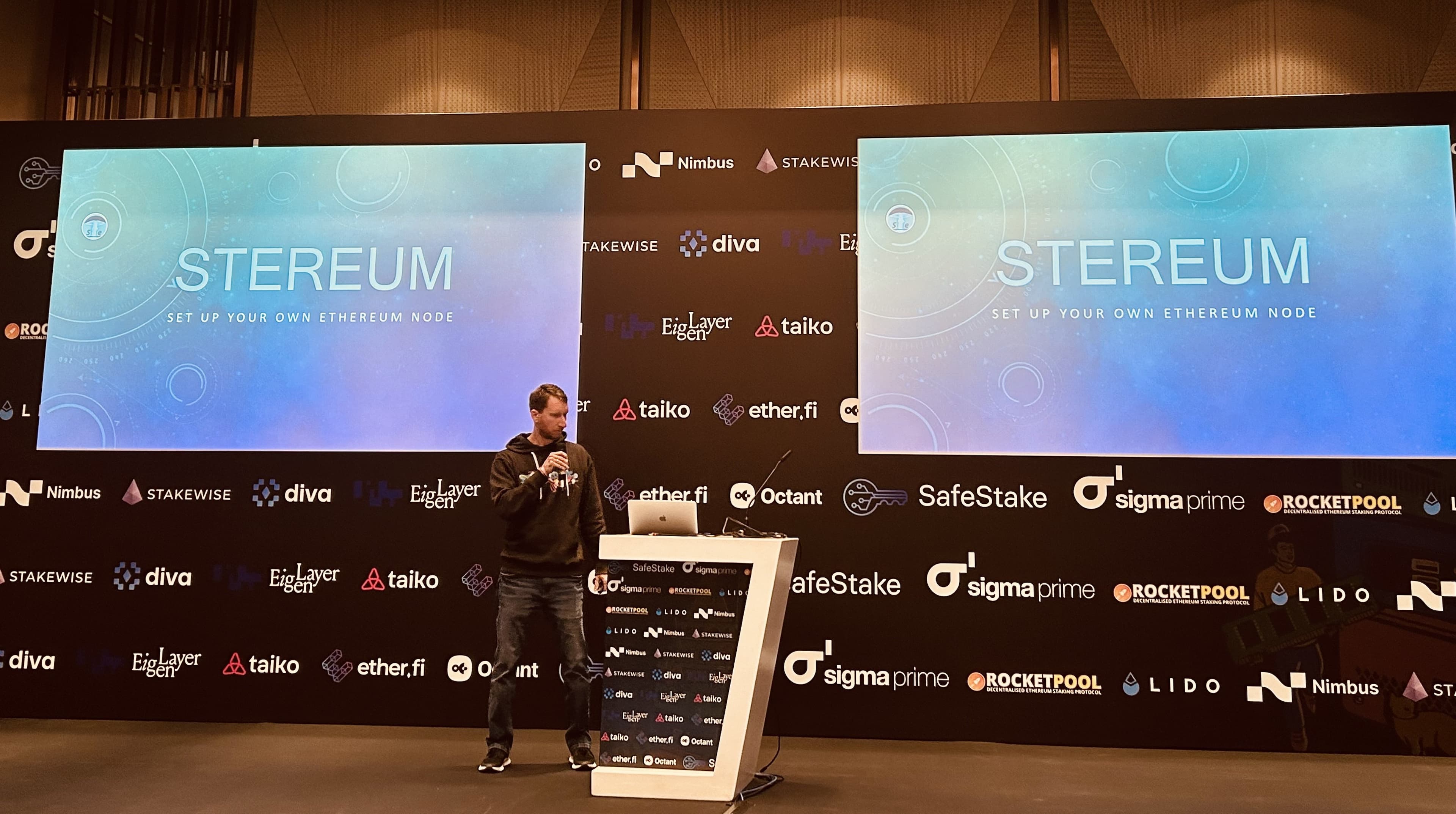 Stefan Kobrc, Founder of RockLogic
With Stereum, you can easily play a crucial role in the ever-evolving landscape of blockchain technology and run your own Ethereum node without in-depth IT knowledge.
For those interested more deeply, the talk also provided insight into the development process behind Stereum and the team behind it.
Thank you everyone who attended and made this event a great success!
See Stefan's speech in full here:
See the whole day here:
Find out more about Stereum: