In October 2022, we visited Devcon Bogota.
In the fall of 2022, a part of the Stereum team attended Devcon VI in Bogota. Again, we had a booth throughout the whole event. It was a great success - we really didn't expect this kind fo rush when we saw the crowds that gathered at our booth. A huge thank you all for that and to the ETH Staker Crew for recommending us for the invation.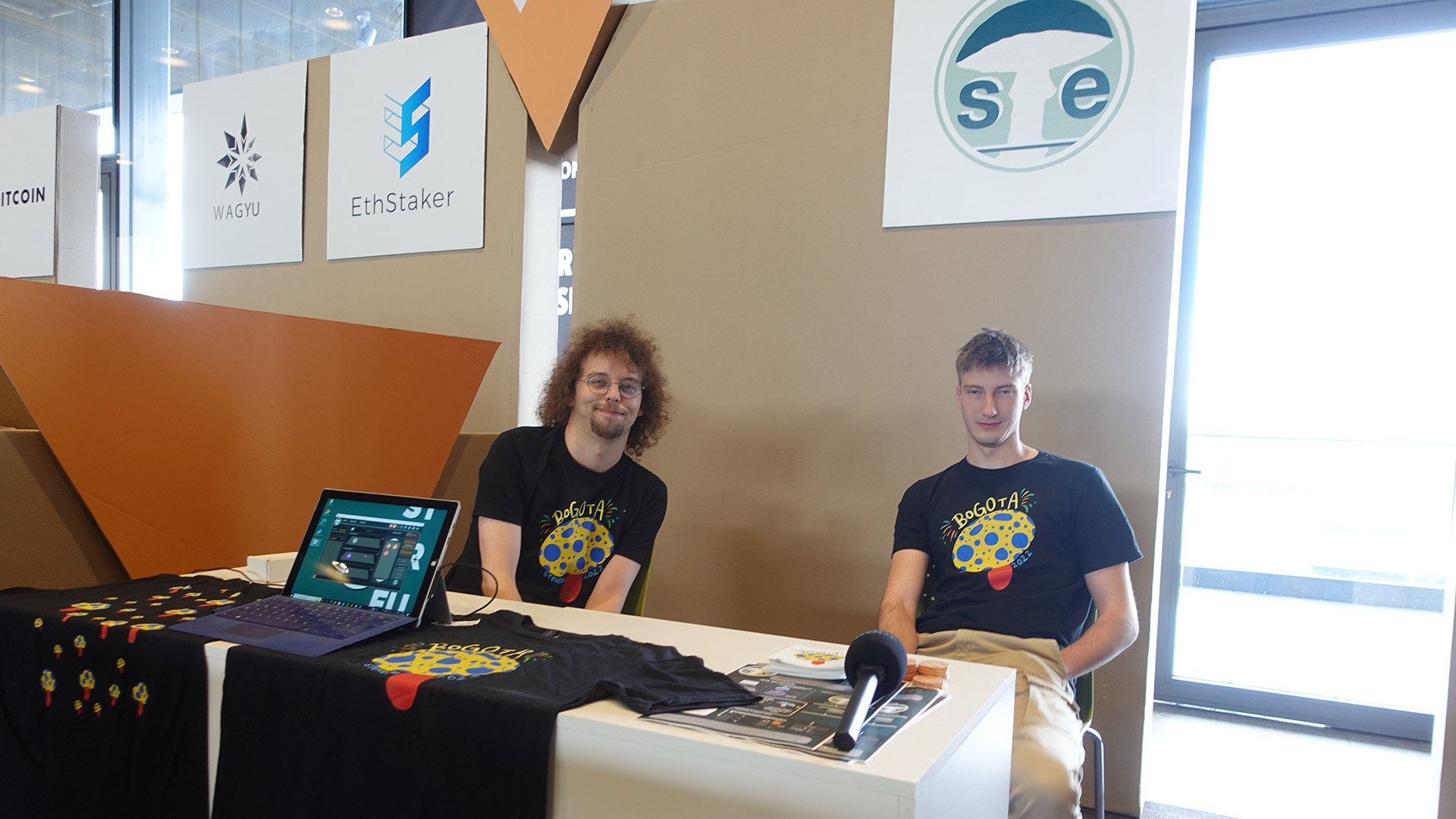 Stereum Booth @ DevCon Bogota
Also, Stefan gave a talk about Stereum 2.0 in Bogota and we got to record a new set of interviews for you.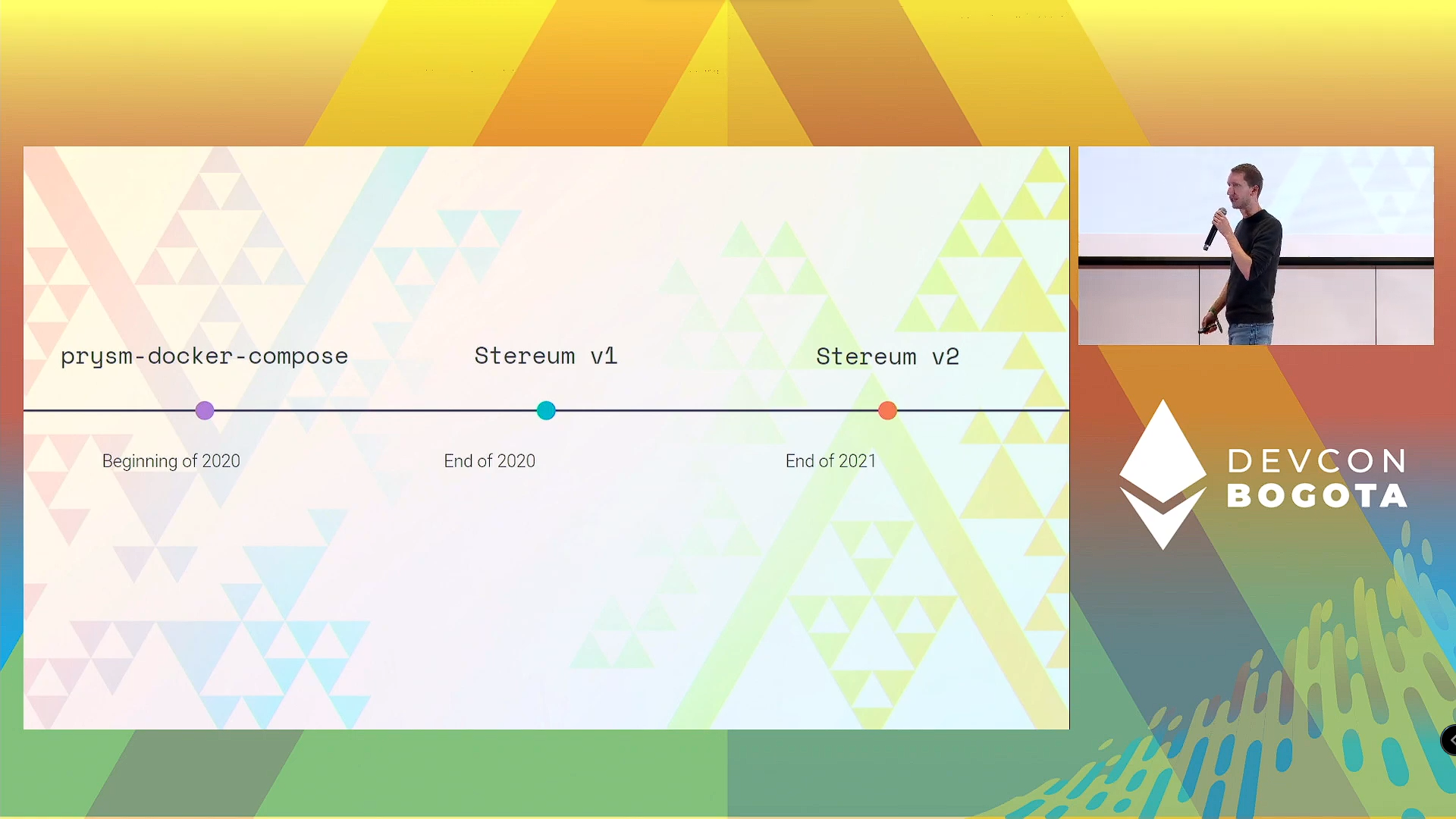 Stefan @DevCon Bogota, 13.10.2022